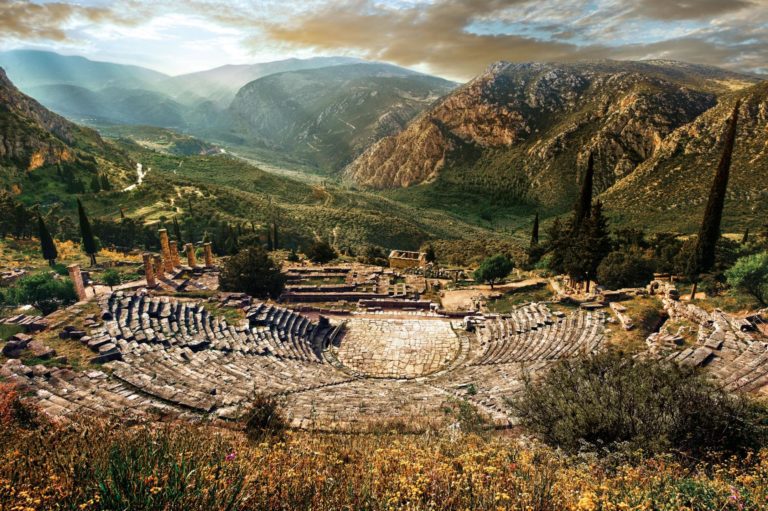 ---
Summary
Drive to Delphi
Marathon
Thebes
Mount Parnassus
Delphi
The treasuries
The temple of Apollo
|
Acient Theatre of Delphi
The Archeological Museum of Delphi
Lunch in the village
Return to Athens
---
This is the second most popular archaeological site for visitors in Greece. It is definitely a full day tour, so we will need transportation for the 2.5-hour drive north to reach Delphi. I usually suggest leaving Athens early (about 08:00 in the morning) so we can be back early (at 17:00 to 18:00 in the evening). The drive is interesting passing near Marathon (where the battle took place), Thebes, the glorious city of the bronze era and then through the beautiful mountainous passes to the great mount Parnassus, where the Oracle is located.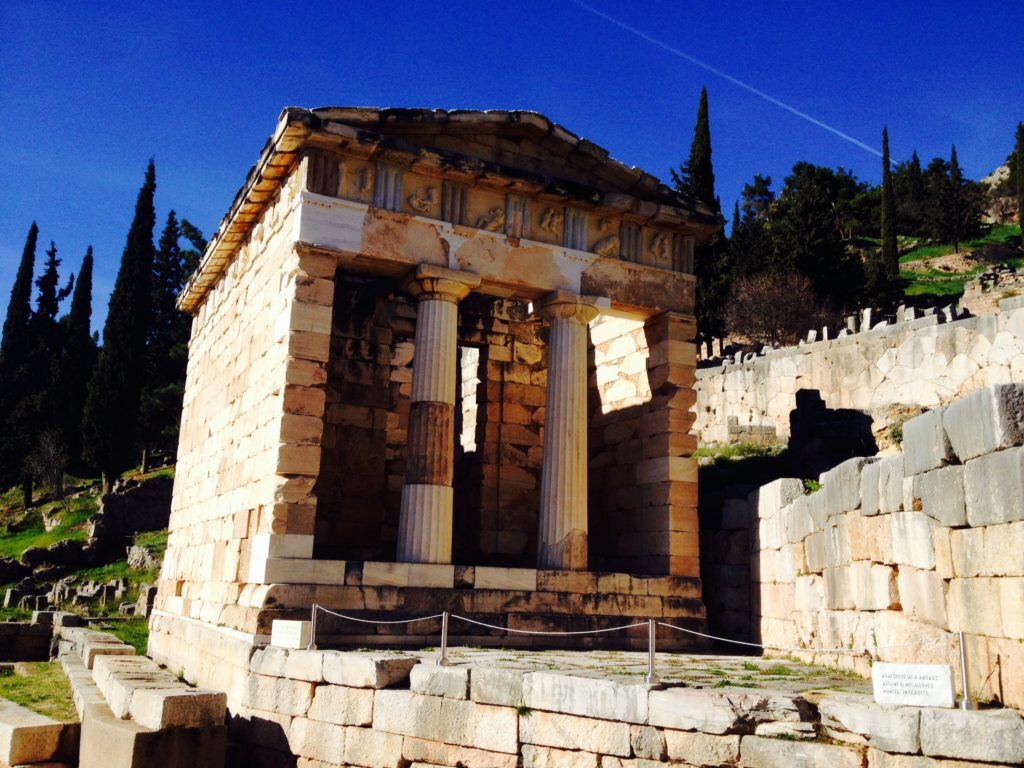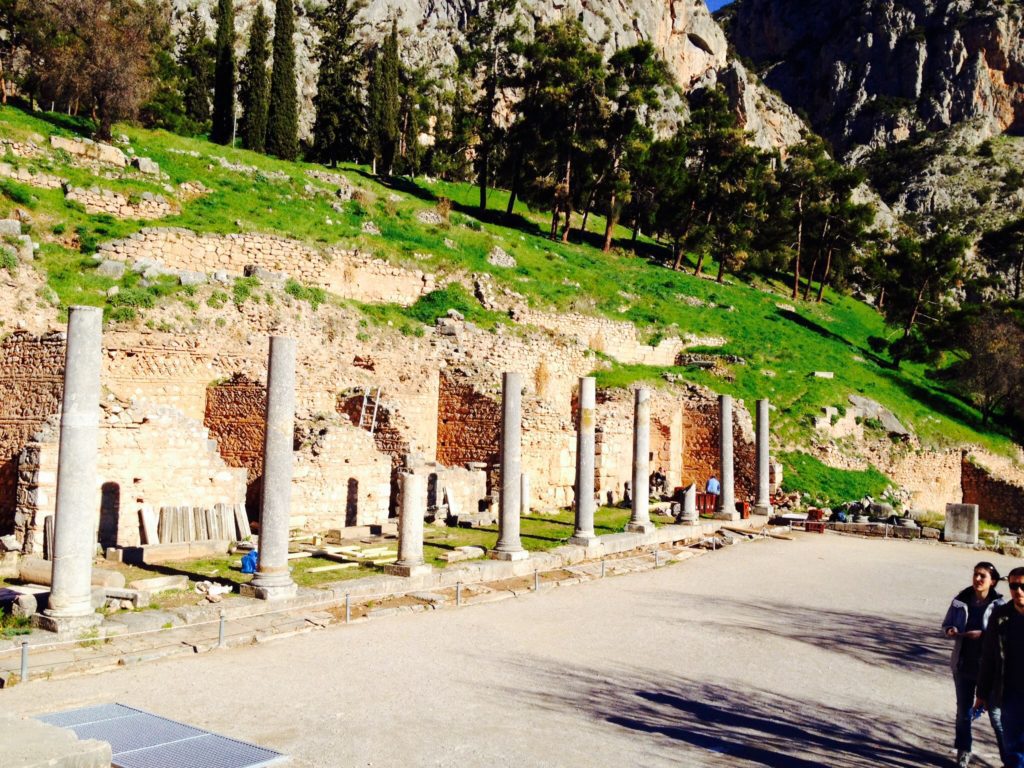 When reaching the site of the ancient oracle, we will start our tour by climbing the slopes to see the treasuries of the different city states, the impressive temple of god Apollo, who is venerated in this site, the theatre for performances in honour of the god and time permitting, the stadium. We will learn about the visitors and pilgrims of the past, the amazing gifts they brought from their birthplaces and cities, the wealth of the oracle, the answers it offered and of course how they achieved their success.
The next part of the tour is the impressive museum where we will see exhibited all the artifacts excavated by the french archaeologists in the 1880's. The sculptured reliefs of the Treasury of the Siphnians, the Sphynx from the island of Naxos, the two Kouroi from Argos, the pediment of the Temple of Apollo, the statue of Agias, the masterpiece of the 4th century BC, the roman statue of Antinoos and most importantly the incredible classical bronze Charioteer.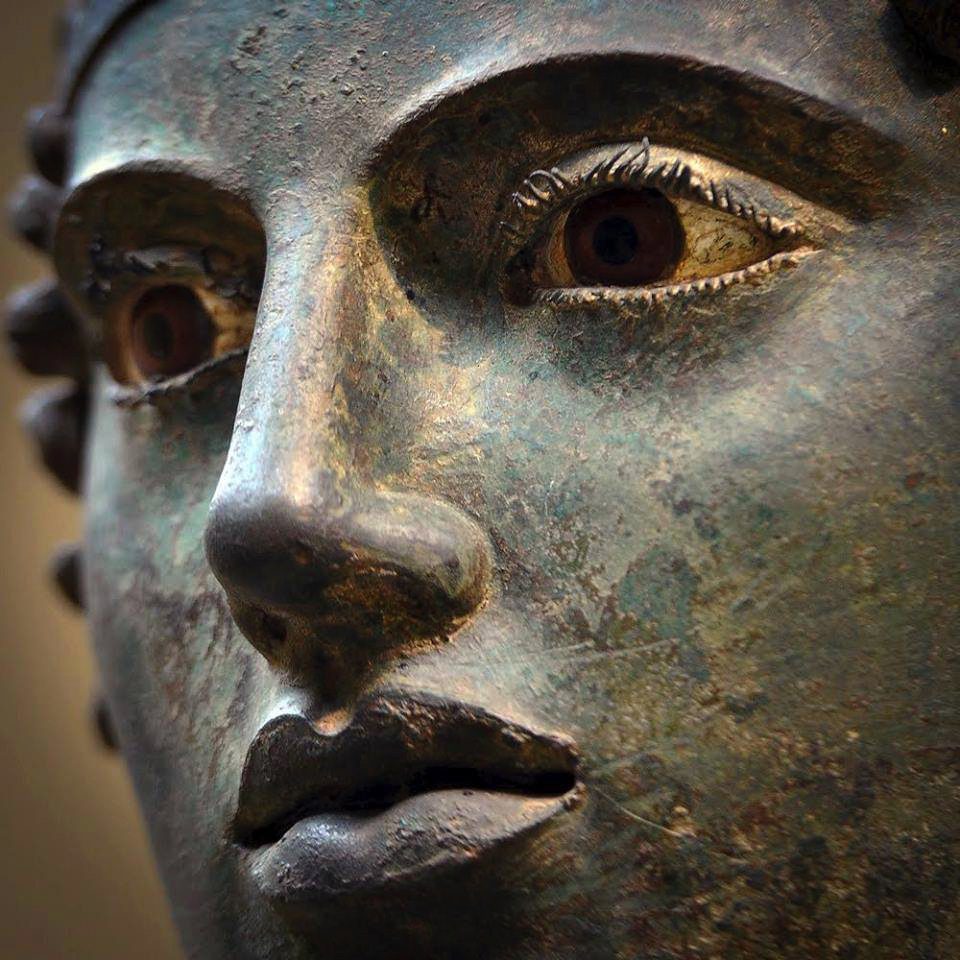 After a break in nearby village for lunch (the tour of the site and museum lasts about 3.5 hours) we will start our 2.5-hour drive back to Athens.
I have to admit that every time I ask my guests what was their favourite tour in Greece, no matter how many days we have been together they usually choose Delphi. The natural beauty of the mountain and the ruins, the stories of the Oracle and 'possibly the presence of Apollo' must be the reason for their choice.
Map view :