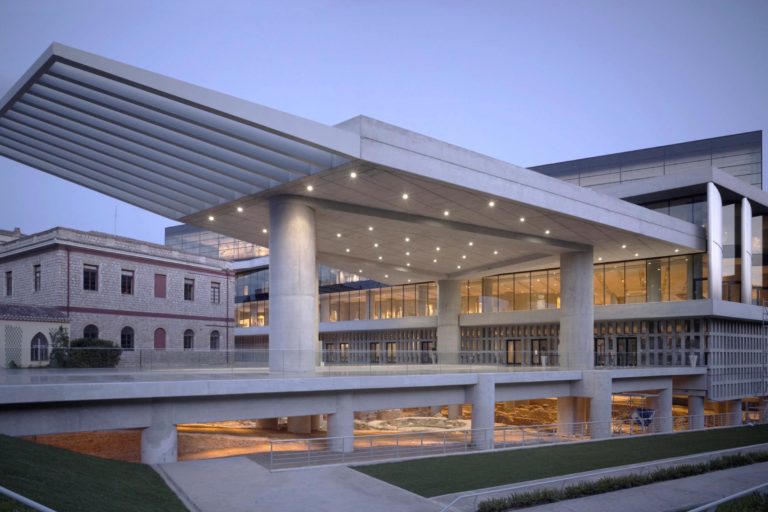 The New Acropolis Museum in Athens opened its gates to the public on the 20th June 2009. It houses more than 4,250 exhibits of ancient greek art.
The architectural design by Bernard Tschumi was selected as a winning project of a state competition. The inspiration of the architect was the mathematical and conceptional clarity of ancient greek architecture.
Most importantly, the Acropolis is always visible while being in the museum, therefore facilitating the connection between exhibit and site.
Another attractive element is the effort of the greek archaeologists and the architect to preserve and reveal the remains of the ancient greek, roman and early christian neighbourhoods still visible under the museum.
All the artefacts in the museum exhibits originate from the Holy Rock of the Acropolis. Every single item was excavated and brought to light by archaeologists throughout the last centuries.
Some of its famous exhibits are the Archaic collection of statues, the Frieze and Pediments of the Parthenon, the Maidens of the Erechtheion, the relief of Nike from the parapet around her temple and hundreds of other works of art.
Here is a video provided by the Museum itself:
This Museum can be visited during my tour called "The Acropolis and the New Acropolis Museum". More details about this fascinating tour just below:
---