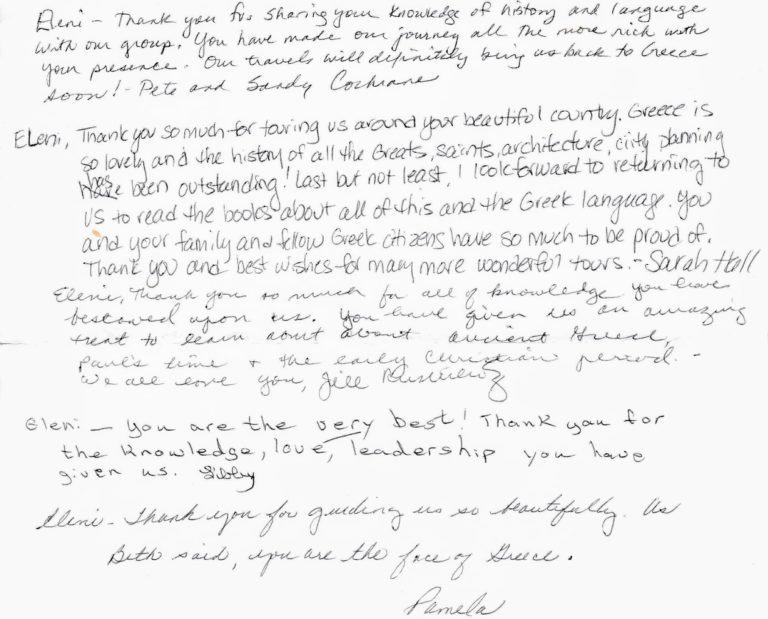 Eleni,
Thank you for sharing your knowledge of history and language with our group. You have made our journey all the more rich with your presence.
Our travels will definitely bring us back to Greece soon!
Pete and Sandy
---
Eleni,
Thank you so much for touring us around your beautiful country. Greece is so lovely and the history of all the greats, saints, architecture, city planning has been outstanding! Last but not least, I look forward to returning to the United States to read the books about all of this and the Greek language. You and your family and fellow Greek citizens have so much to be proud of. Thank you and best wishes for many more wonderful tours.
Sarah
---
Eleni,
Thank you so much for all of the knowledge you have bestowed upon us. You have given us an amazing treat to learn about ancient Greece Paul's time and the early Christian period. We all love you.
Jill
---
Eleni,
You are the very best! Thank you for the knowledge, love, leadership you have given us.
Libby
---
Eleni,
Thank you for guiding us so beautifully. As Beth said, you are the face of Greece.
Pamela